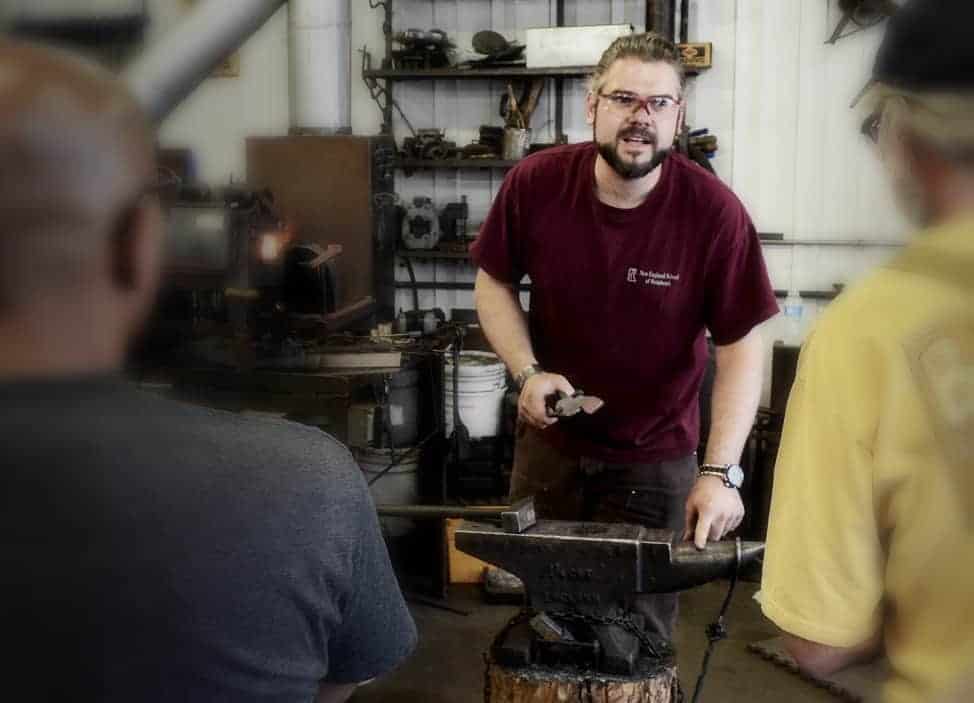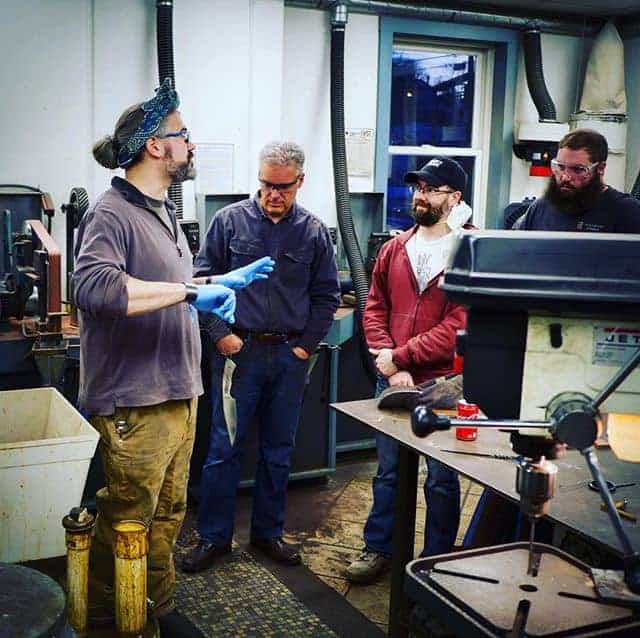 As a rated Journeyman Smith in the American Bladesmith Society, member of the New England Bladesmith's Guild, and full-time instructor at one of the world's leading metalworking schools, Nick provides expert and patient training throughout the year.
New England School of Metalwork
Get up close and specialized instruction. Nick periodically runs classes for small groups (generally 3 to 4 students). Subscribe to the newsletter for new session announcements or contact Nick to express interest in a particular focus.
Interested in individual instruction? Contact Nick to discuss your area of focus and potential private sessions.